Tourist Information Centre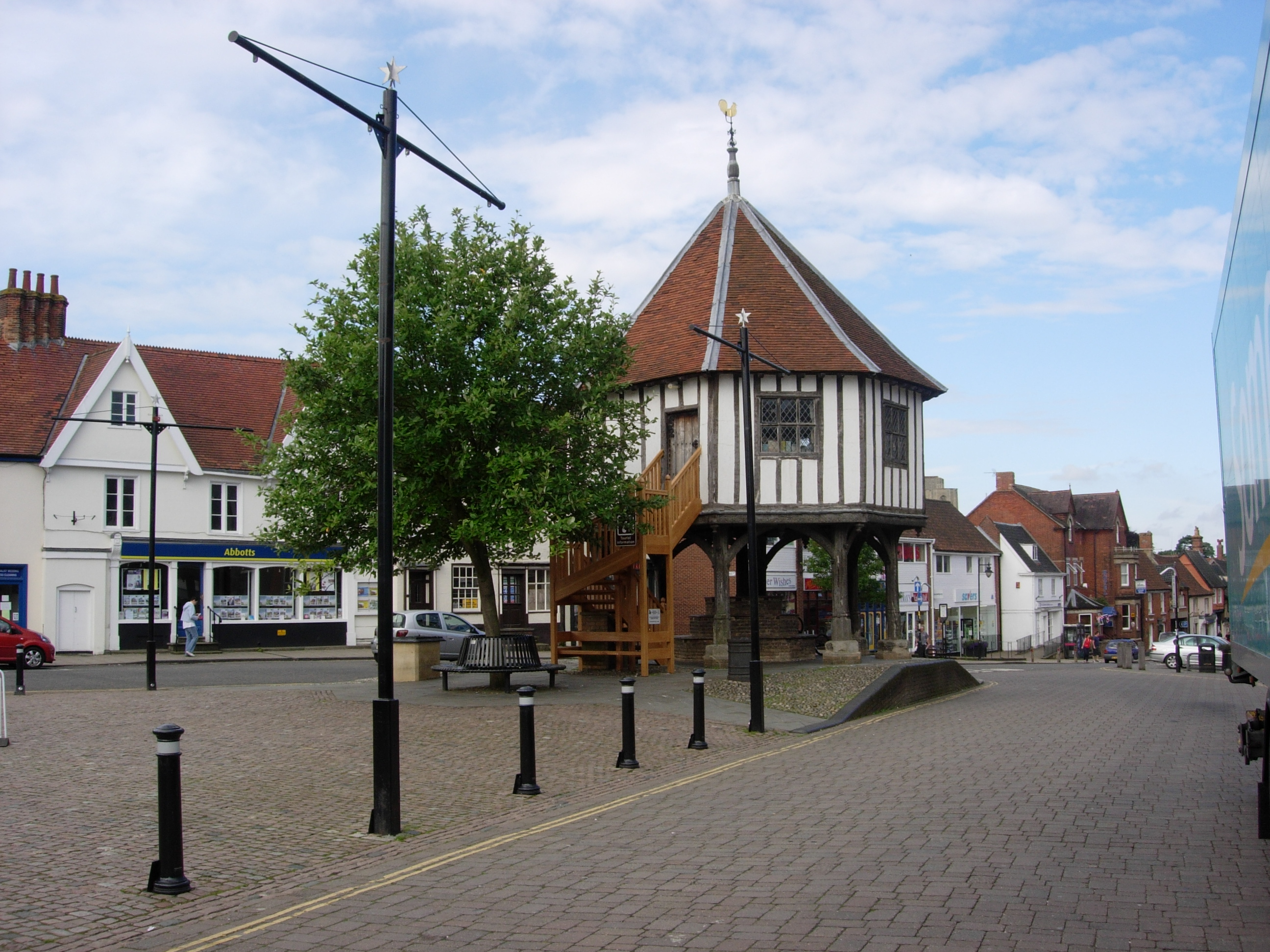 Opening Hours
The Tourist Information Centre is located in the Market Cross in the centre of Wymondham. Occasionally closed due to staff absence.

April to October: Monday , Weds & Fri 10.00am to 2.30pm Sat 10.00 – 1.30pm
November to March: Friday & Saturday 10.00am to 12.00pm
Wymondham Tourist Information Centre
Market Cross
Market Place
Wymondham
Norfolk
NR18 0AX
Telephone: 01953 604721
Services Available
The Tourist Information Centre is staffed to offer help and advice on attractions, accommodation, and events in the locality. It is a valuable source of information about anything and everything going on in and around the town for visitors and residents alike.
A wide range of leaflets, brochures and other information is available. Also a range of gifts, some of which might be useful as presents!
Tourist Attractions
Follow the web links below to find out what's on and where to visit in and around Wymondham – They have lots of information if you are planning a trip to the Town.
Heritage Museum: http://www.wymondhamheritagemu...
Mid Norfolk Railway: www.midnorfolkrailway.co.uk

Wymondham Abbey: http://www.wymondhamabbey.org....
Arts Centre: www.wymondhamarts.org

Accommodation
Email wymondhamtic@btconnect.com or phone 01953 604721 and request an accommodation list. Please say if you would like B&B/Hotels or Self-Catering information.
WYMONDHAM TOURIST INFORMATION CENTRE
B&B and HOTEL ACCOMMODATION GUIDE 2022-23
** Wymondham Town Council cannot be held responsible for any changes to details shown. Every effort has been made to ensure accuracy but cannot be guaranteed. Please check details are correct when you book.
1. BED & BREAKFAST ACCOMMODATION
Area 1 – Wymondham and surrounding parish
Details

Bedrooms

En-Suite

Notes

'61 on Folly' self-catered B&B

61 Folly Road,

Wymondham NR18 0QR

01953 797306

61onfolly@gmail.com

Erna & Dave Pashley

2 Double suites

1 Single suite

Suite includes bedroom, bathroom, dining lounge & pantry/kitchenette

All

Less than a mile from town centre.

Self-catering with continental breakfast in your suite.

No dogs.

Avalon Farm

Suton Street, Wymondham NR18 9JQ

01953 602339 or 07771 677402

Mrs Reynolds

16 en-suite bedrooms

All

On the SW outskirts of Wymondham. Quiet country location about 2 miles from town centre.

Airbnb – some offer breakfast. Several in Wymondham.

The following provide accommodation in the town centre, but no breakfast:

Town House Hotel

28 Market Street

Wymondham

NR18 0BB

01953 606721

12 (singles, doubles, king)

All

Long –term accommodation also available.

No10 The Abbey

10 Church Street

Wymondham

NR18 0PH

01953 711630

reservations@number10theabbey.co.uk

20

Self-contained flatlets

All

Long –term accommodation also available.
Area 2 – North and West of Wymondham & A11
Details

Bedrooms

En-Suite

Notes

Dogs

Old Lodge

New Road, Bawburgh NR9 3LZ

01603 742798

peggy@theoldlodge.co.uk

www.theoldlodge.co.uk Mrs. P. Smith

2 Double

1 Family/Twin

All

Yes

Top Barn, Wymondham Road

Wramplingham NR18 0RZ

01603 810544

Richard & Caroline Elliott

2 Double/Twin

Both ground

floor

All

No

The Norfolk Lurcher (pub)

High House Farm Lane, Colton NR9 5DG

01603 880794

John & Alison, Penny &Daniel

6 Double

1 Twin

1 Suite

7

1 wet-room

No

Cringleford Guest House

1 Gurney Lane (off Colney Lane)

Cringleford NR4 7SB

01603 451349

robandkate@cringlefordguesthouse.co.uk

www.cringlefordguesthouse.co.u...

Rob & Kate Jones

Dble/Twin/

Family.

Ground floor rooms.

Flat available.

5 plus annexe

No
Area 3 – South and East of Wymondham & A11
Details

Bedrooms

En-suite

Notes

Dogs

Cobweb Cottage

Queens Street

Spooner Row NR18 9JU

01953 607236

Joe Herbert

2 Double

1 Single

All

This is a self-catering property but may be booked for a shorter period. So continental breakfast by arrangement.

Yes

Old Thorn Barn,

Wymondham Rd, Hethel, NR14 8EU

01953 607785

danny@oldthornbarn.co.uk

Mr D. Pickwell

7 Double

3 Twin

All

No

Mergate Cottage

Mergate Lane

Bracon Ash, NR14 8ER

01508 571498

m.bartlett131@btinternet.com

Marilyn Bartlett

Self-contained country cottage

suite

2 Double/Sitting Room/Private bathroom

1 bathroom

Cyclist and walkers welcome

(safe storage for bicycles).

No

Mangreen Country House

Swardeston NR14 8DD

01508 570444

jonfisher@mangreen.co.uk

Jon Fisher

6 Double

1 Twin

1 Single

All

Evening meals and snacks by arrangement.

Yes

Bird in Hand (pub), Church Road,

Wreningham NR16 1BJ

01508 489438


thebird@davidbrake.co.uk

Lizzie Brake

8 Doubles

Incl. one for disabled guests

8

No

Old Field Barn

Abbey Road,

Old Buckenham NR17 1QA

01953 860074/ 07887616410

contact@oldfieldbarnbandb.co.uk

Elena and Darren Butler

3 Double

All ground floor & include

breakfast.

All

No

The Kings Head (pub), Market Place,

New Buckenham NR16 2AN

01953 861247

info@kingsheadnewbuckenham.co.uk

4 Double

1 Family (1 Double, 2 single)

5

No

Lime Kiln Farm

Banham NR16 2BT

01953 887401

bookings@limekilnfarmhouse.co.uk

Mrs. Margaret Wilkin

1 Double

1 Twin/Family

1 Single

1

Walkers/Cyclists welcome

Stabling facilities. Helipad.

Evening meals on request.

Yes

kennel avail.

South Norfolk Guest House

Frith Way

Great Moulton NR15 2HE

01379 677359

info@sngh.co.uk

www.southnorfolkguesthouse.co....

Ian & Lisa Painter

4 Large double

3 Small double

3 Twin

1 Family

(4 ground floor)

1 Single

All en-suite

(1 private shower)

Yes

(1 room only)
Area 4 – in & near Attleborough
Details

Bedrooms

En-suite

Notes

Dogs

The Lodge

The Old Manse, Station Road

Attleborough NR17 2AS

01953 457399

www.attleborough-b-and-b.co.uk

lauraannbevan@msn.com

Double, twin and single as required

Yes

Yes

Hill House Farm

Deopham Road, Great Ellingham Attleborough NR17 1AQ

01953 453113

hillhousefarm@live.co.uk

Mrs. M. Beales

1 Double

1 Twin/triple

2 Family

1 Single

Please enquire

Yes

Aldercarr Hall

Attleborough Road,

Great Ellingham NR17 1LQ

01953 453400

3 Double/Twin

All

Indoor pool and spa.

No
2. HOTEL ACCOMMODATION outside Wymondham
Park Farm Hotel, Hethersett, Norwich NR9 3DL
01603 810264 www.parkfarm-hotel.co.uk enq@parkfarm-hotel.co.uk 53 ROOMS ALL EN-SUITE (4 stars AA)
Barnham Broom Hotel, Barnham Broom, Norwich NR9 4DD
01603 334157 www.barnham-broom.co.uk enquiry@barnham-broom.co.uk 46 ROOMS ALL EN-SUITE (4 stars AA)
Dunston Hall Hotel, Ipswich Road, Norwich, NR14 8PQ
01508 470444 www.dunstonhallhotel.co.uk 169 ROOMS ALL EN-SUITE (4 stars AA)
Caistor Hall Hotel, Caistor St. Edmunds Norwich NR14 8QN
01508 494998 www.caistorhall.com enquiries@caistorhall.com 20 ROOMS ALL EN-SUITE
Sherbourne House, Norwich Road, Attleborough NR17 2JX
01953 454363 www.sherbourne-house.co.uk stay@sherbourne-house.co.uk 8 ROOMS ALL EN-SUITE (4 stars AA)
Mulberry Tree Hotel, Station Road, Attleborough NR17 2AS
01953 452124 www.the-mulberry-tree.co.uk 7 BEDROOMS ALL EN-SUITE
Breckland Lodge, London Road, Attleborough NR17 1AY
01953 455202 www.brecklandlodge.co.uk info@brecklandlodge.co.uk 32 ROOMS ALL EN-SUITE