Allotments
Wymondham Town Council has one allotment site which is situated off Chapel Lane originally containing 8 allotment plot.Following negotiations with the owner of adjoining land an additional 60 plots were opened in October 2007. Some are full 10 rod plots with others being approx. half sized at 5 rod. Demand has been high and even after filling all the new allotments there is still an extensive waiting list.
To fulfill the requirements of the land owner hard standing parking areas have been installed and water will be available through large 750 gallon storage containers.
If you wish to be placed on the waiting list please download the attached application form, fill it in and submit it to the Council Offices.

Download the terms and conditions here.
Present fees are £61 per plot (10 rod) and £31 for a 5 rod plot although these will be reviewed annually.
View a Plan of the Allotments by clicking on the following links ( these are a guide and not necessarily to scale) .
Old-site-chapel-Road-plots-1-8

Allotment plan plots - 1 - 60 and 122-130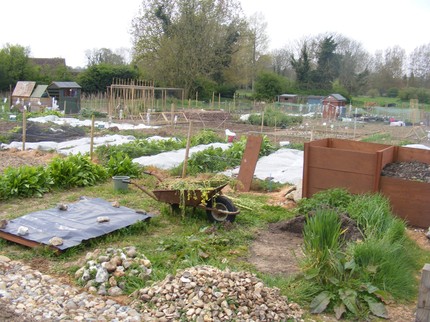 Allotments now being cultivated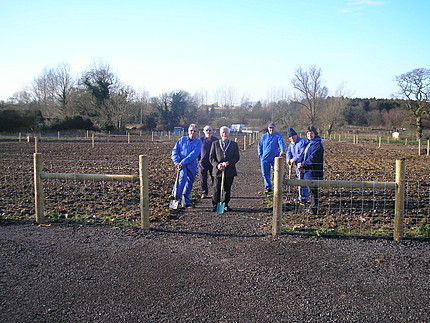 Town Mayor, Cllr. Len Elston officially opens allotment at Chapel Lane